APPLESOLUTELY AMAZIN
Red Apples, Milk Chocolate, Walnuts, Almonds
---
*Save up to 20% when you subscribe!
Smooth and sweet like milk chocolate, yet juicy and crisp like Envy Apples. Coupled with luscious nuttiness and a creamy mouthfeel, this coffee is Apple-solutely Amazin'.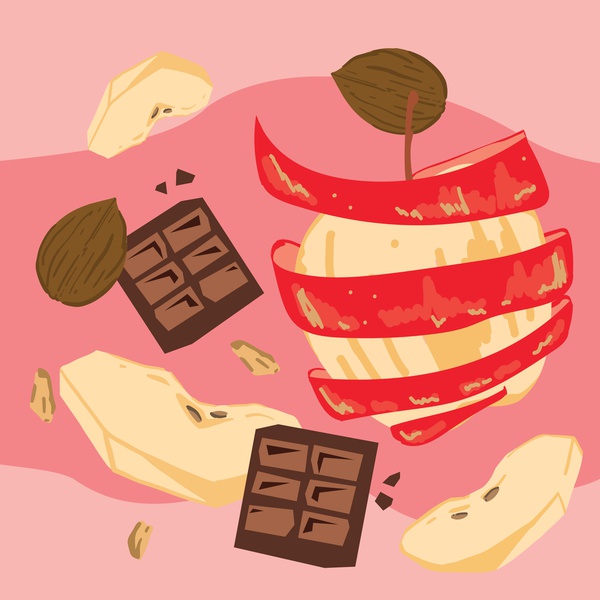 Product Information
Altitude
800 to 1,110 Metres
Product Description
This is Apple-solutely Amazin! (We challenge you to say this fast, three times in a row)
This is the first coffee we're getting from our friends at Sucafina, and we have to say it's a banger.
Is it a clean coffee? Check
Is it a sweet and complex coffee, that's going to change your mind about 'Blended' Single Origins? Check
Does it taste like Apples? Check, check!
Brew it any way you want, with an Aeropress, as an Espresso, or Pourover; with Milk or without - you'll be enjoying the complexities of Red Apples, the body and aftertaste of Chocolates, paired with the richness of Walnuts and Almonds. Roasted to a Medium-Light degree, to emphasise on balance and sweetness.
More about this coffee:
This coffee belongs to Sucafina's Originals, with a focus on consistency and sustainability. This coffee is actually a blend of Brazils, and is called "Cascavel Vermelha".
Cascavel translates to "Rattlesnake" in Portuguese. While Rattlesnakes gets a bad rap. But it's also essential to the coffee ecosystem. In addition to their beautiful markings, rattlesnakes eat rodents and other small animals. They keep these pests far away from coffee fields where they could wreak havoc by burrowing into coffee tree root systems or chewing through irrigation setups.  
Most Brazilian coffee is grown on huge farms, built to maximize productivity. The relatively flat landscape across many of Brazil's coffee regions makes mechanical harvesting more possible and that, combined with high minimum wages that make labor more expensive, has led most farms to opt for this type of mechanical harvesting over selective hand-picking.
While, in the past, this mechanization meant that strip-picking was the norm, today's mechanical harvesters are increasingly sensitive and allow farms to harvest on fully ripe cherries.  With the aid of newer, more selective technologies, there's a growing number of farms who are increasingly concerned with – and able to deliver - cup quality.
In many cases, a mixed form of 'manual mechanized' harvesting may be used, especially on less level sections of farms. Ripe coffee is picked using a derricadeira – a sort of mechanized rake that uses vibration to gently harvest ripe cherry from trees. A tarp is spanned between coffee trees to capture the cherry as it falls. 
This coffee has been selected based on its fruity profile. In most cases, Natural processing connotes such flavors; however, this coffee may have some Pulped Natural contributions as well. Natural lots will be dried on large patios under sun, while Pulped Natural will be pulped and then laid to dry on patios. In both cases, the coffee will be raked and turned regularly to ensure even drying and a clean cup profile.