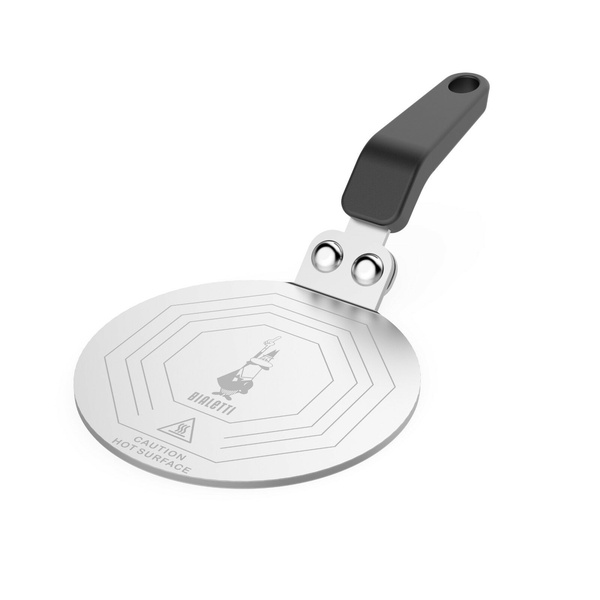 Bialetti Induction Adapter
The smart and innovative solution for your non-induction espresso cookers, pots and pans!
Take advantage of the benefits offered by an adapter plate for induction hobs.
No matter what material your espresso makers are made of, whether glass, ceramic, copper, aluminum, stainless steel - everything is now induction compatible.
Tasteful, stylish design, handle made of heat-resistant borosilicate, plate made of stainless steel, diameter 13 cm, length.
Handle approx. 25.5 Cm, weight approx. 282 G, suitable for espresso makers of sizes 1 to 6 cups, a perfect synthesis of design, quality and function, easy to clean, dishwasher safe.
Compatible with the Bialetti Moka Pot.