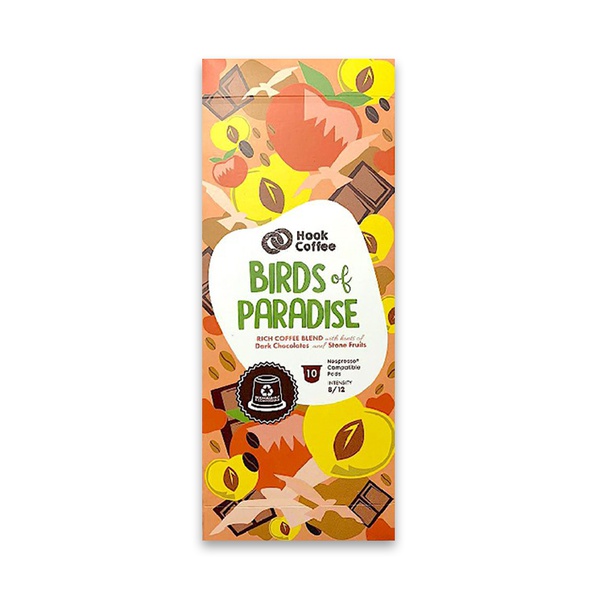 Birds of Paradise Shotpods / Expires 17/06/23
2 boxes of Birds of Paradise.
The Bird of Paradise is a species of birds endemic to New Guinea, distinguished by its striking colors and bright plumage of yellow, blue, scarlet, green - and this coffee is as beautiful and exotic as its name suggests. 
The coffee itself, was shade-grown and cultivated on the rich volcanic soils of Purosa Valley in the Eastern Highlands of Papua New guinea, where rain is abounding and native wildlife flourishes.