Bohemian Raspberry
Chocolate Raspberry Macarons
---
*Save up to 20% when you subscribe!
"Is this real life? Is this fantasy?" It's your fantasy coffee made reality. A homage to British rock band Queen, Bohemian Raspberry is reminiscent of bittersweet dark chocolate meringues and raspberry jelly jam, with a silky smooth mouthfeel and a bright fruity aftertaste. Oh mamma mia, mamma mia, mamma mia!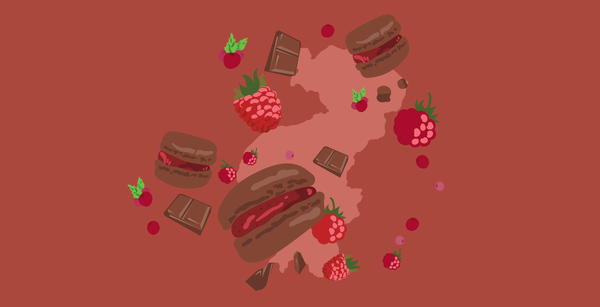 Product Description
The Picacho Estate coffee indulges your senses with a refined cup profile, having intense chocolate-like undertones and hints of vanilla in its fragrant aroma, both are characteristics of the Bourbon variety, which is the cultivar of 100% of the coffee in this blend. The rich volcanic soils give the coffee a balanced nutrition, and the high altitude provides the perfect microclimate for the slow ripening process of the cherries. Since the coffee is grown at a very high altitude, harvesting time takes place very late in the season, between March and early April. Both the Apaneca/Ilamatepeq Mountain Range and the San Salvador Volcano are known for being the regions where excellent quality coffees are grown.