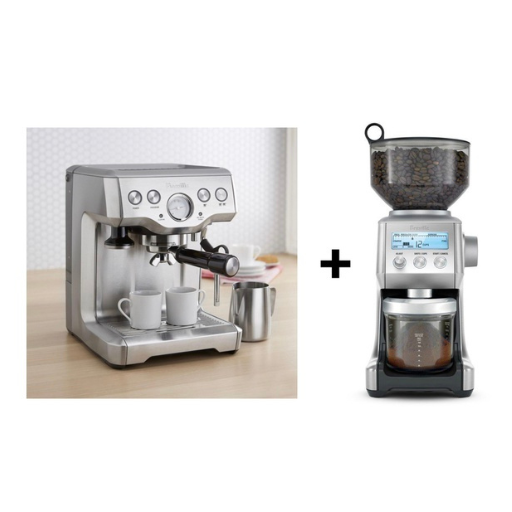 Breville Infuser & Smart Grinder Pro Bundle
Breville Festive Promotion from Oct to 31 Dec 2023. Do not miss out!
The Infuser is a machine that will provide quality espresso without hurting your wallet. This machine features a pre-infusion function that seamlessly extracts the espresso to full bodied perfection. The Infuser automatically adjusts temperature after steaming, and it gives the user enough brew options to craft excellent espresso.
Perfectly paired with the Breville SMART grinder pro, the Breville's smart grinder thinks for you. The precision digital timer gives you the option of changing grind size on the fly, letting you choose from 60 different programmable grind settings as you please. The conical burrs grind the coffee evenly, allowing for an extremely impressive particle size distribution of coffee grounds. The Smartgrinder lets you take the reins to adapt to any situation quickly. Dialing in your brew should no longer be a problem.