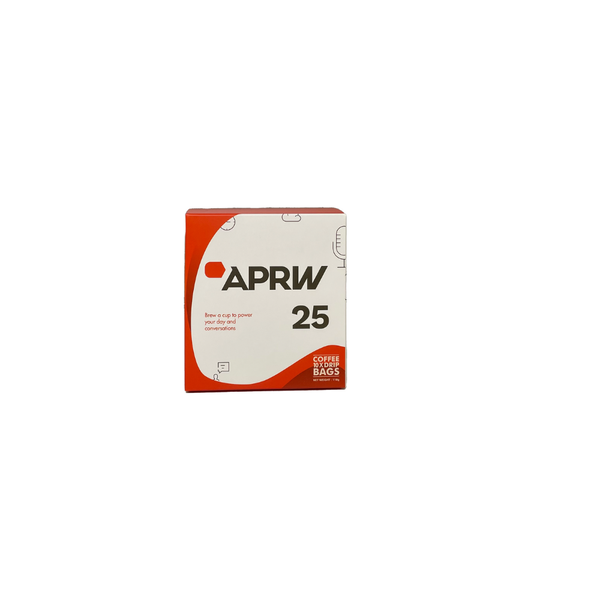 BREW YOUR MIND - APRW'S 25TH ANNIVERSARY BOX
More info about the coffee's origins
Relecting APRW's vibrant and bold spirit, this coffee is a confident and well-balanced brew that is smooth and light on its own. 
For the fun and adventurous, mix it up with milk for a fragrant and creamy taste. With an emphasis on bittersweet notes, this brew will perk you right up any time of the day.
In celebration of its 25th anniversary, APRW, one of Singapore's largest and earliest integrated communications agency, collaborated with Nanyang Technological University's Wee Kim Wee School of Communication and Information and launched the APRW-NTU WKWSCI Student Development Fund to nurture the next generations of communications professionals by helping students with financial difficulties to fund their final year projects and to recognize and celebrate the best projects. 
Commissioned by APRW, this signature blend is created by Hook Coffee, to support the fund-raising efforts: 50% of all proceeds from the sale of this box will go towards the APRW-NTU WKWSCI Student Development Fund.