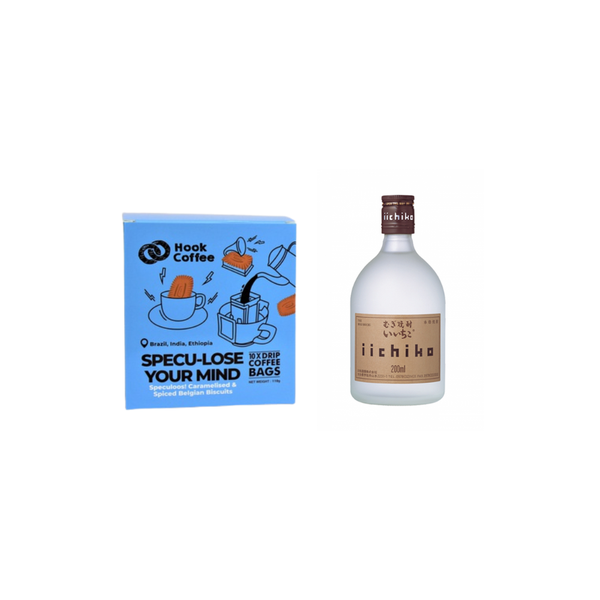 Coffee Shochu Bundle
Like Shochu and Coffee? Then this one is for you.
We've partnered up with our new friends, SakeInn to curate this bundle, and 3 simple, yet amazing coffee shochu recipes for you to try out.
About iichiko Mugi Sochu (200ml)
The iichiko Mugi Shochu has an outstanding aroma combined with an excellent body. It can be enjoyed in a variety of ways – on the rocks, or with cold or hot water, or better yet, with COFFEE. 
About Speculose Your Mind (10 sachets)
Can you hear those jingle bells? Caramelised, spiced, and biscuity - this Speculoos-tasting coffee is basically that warm & fuzzy Christmas feeling in a cup and all year round. The perfect blend for all moods and all brew methods.
Other gears you might be interested in