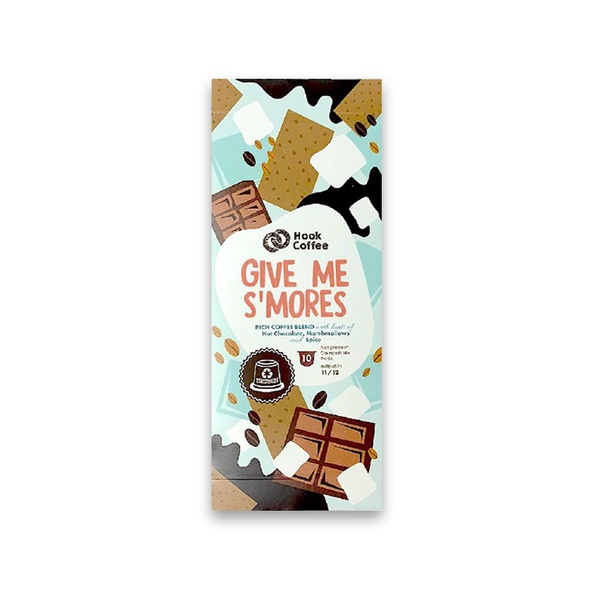 Give Me S'mores Shotpods / Expires 17/06/23
2 boxes of Give Me S'mores. 
A favourite amongst dark roast coffee lovers and popular choice with Singaporeans, Give Me S'mores is like a velvety hot chocolate topped with marshmallows and spice. What could be more comforting? Well, a coffee that tastes just like that! This cup will literally get you screaming "Give me S'more"!