Honey, I Shrunk The Kids
Honeycomb and Wild Flower Honey
---
*Save up to 20% when you subscribe!
Honey, I Shrunk The Kids was a movie we all watched as kids and remember vividly. We're pretty sure that this coffee will be one you'll remember for a long time too, particularly it's delicate honeycomb sweetness balanced by divine dark chocolate, and a juicy mouthfeel that compliments the rich honeycomb and cocoa flavors. So throw out your sugar and sweeteners right now!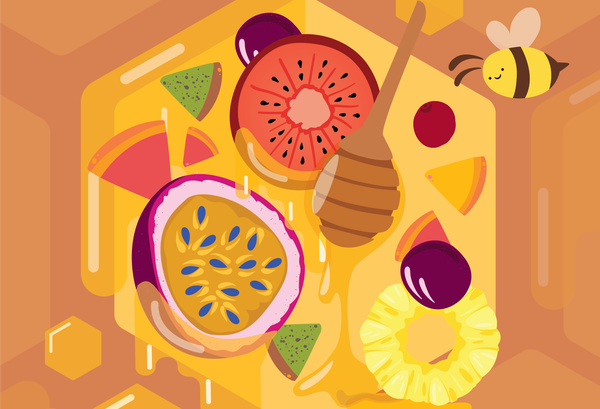 Product Information
Altitude
1,400 to 1,800 m
Varietal
Caturra and Catuaí
Processes
Honey Processed
Product Description
Finca Santa Teresa is a boutique, high altitude coffee farm located in Panama, Santa Clara, Chiriquí Province, an area renowned for its unique and exceptional coffees. The Farm is located at latitude 1.08991, longitude 2.77899, and is close to the township of Volcan. The country's "second city" of David is about an hour away. Finca Santa Teresa was established by the local Berard family in 1997. In 2012, it was acquired by Toby Smith and Andre Wierzbicki who have expanded the operations and scale. This has included the construction of new raised drying beds, additional planting of coffee, improvements to the staff housing, the construction of an owners' cabin and the development of a new school on the farm. In 2015 Campbell and Grant Fleming joined Toby and Andre and made an investment into the Farm. This new investor group brings together a broad and complimentary set of skills that will augur a new era for the continued success of FST. The sales strategy of FST has also been developed under its new ownership. Historically, the coffee had been almost entirely sold into the US market to a single buyer. Sales are now global with customers from Russia to Switzerland to Taiwan to Australia to China. Toby Smith was the founder of Toby's Estate Coffee, the largest specialty coffee roaster in Australia and now has a presence in the US (New York) and SE Asia. The Farm is a multi-award winner in the Best of Panama competition and its coffees are used by some of the finest baristas in competitions globally. In 2014 the Farm became UTZ Certified, a European standard that ensures best practice in all aspects of Farm practice. FST is the only Farm in Panama with this certification.