MACAWFEE
Brown Sugar, Lime Zest, Green Apple
---
*Save up to 20% when you subscribe!
Just like the playful scarlet macaw of Honduras, Ma-Cawfee is sure to be a colourful and zany sensory adventure! Tasting of bright green apples with hints of fragrant zesty lime, Ma-Cawfee is the perfect coffee for those that adore a crisp and clean-tasting cup of joe that leaves you feeling refreshed – so light you could almost take flight! Go on, give this a try! It might be your new favourite pick-me-up!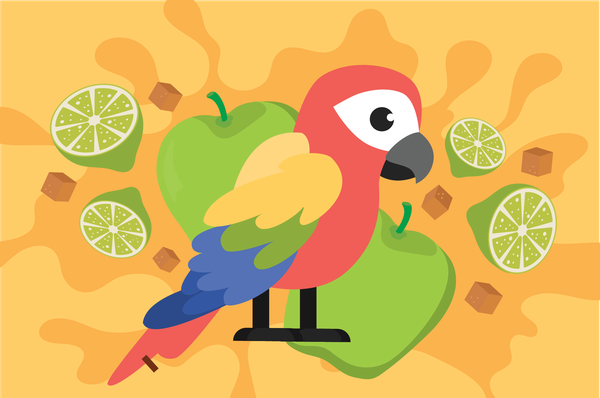 Product Information
Producer
Margarita Reyes Garcia
Product Description
We're excited to introduce a coffee that has been tasting incredibly sweet and nuanced on the cupping table. The complexity of this coffee, reflects the care taken to ensure the quality of this lot at farm-level. Honduras coffee quality spans a huge range, from a lower-cost Central American blender coffee, to high-grown lots that rival good Guatemala coffees in acidity and flavor. The areas of Marcala, Copan and Santa Barbara, Ocotopeque and others can produce high quality coffees. And Honduras is one of the few countries with a capacity to grow their production, where as nations like Costa Rica and Panama are experiencing land pressure from other demands, and producing less and less coffee each harvest. Honduran coffees can range from bright, acidic flavor profiles, lightly fruited and with strong cane sugar sweetness, to more caramel-like, lower acidity coffees that are nice in espresso. The coffee producer, Margarita Reyes Garcia, receives technical assistance and training to farmers from IHCAFE, as well as help with establishing nurseries and greenhouses and innovative pest management and early warning systems. The producer is also a recipient of low interest loans for more productive and sustainable processing equipments. Further initiatives launched by IHCAFE, including the country's first Appellation of Origin in 2005 and participation in the Cup of Excellence program, have gone a great distance toward solidifying the country's reputation as a producer of exceptional quality coffee. Indeed, things have improved rapidly. Even the coffee leaf rust crisis that hit the country so hard in 2011/12 has been largely contained, with many farmers being driven to renovate and plant far more than they lost.