Takes Two To Mango
---
*Save up to 20% when you subscribe!
Juicy, juicy mangoes and ripe, delicious currants. This coffee will sweep you off your feet and whisk you away to a faraway tropical paradise. The sweet-earthy taste of currants lends complexity to the summery sweetness of mangoes, while offering balance to the overall sweetness and acidity of the coffee. After all, it takes two to mango.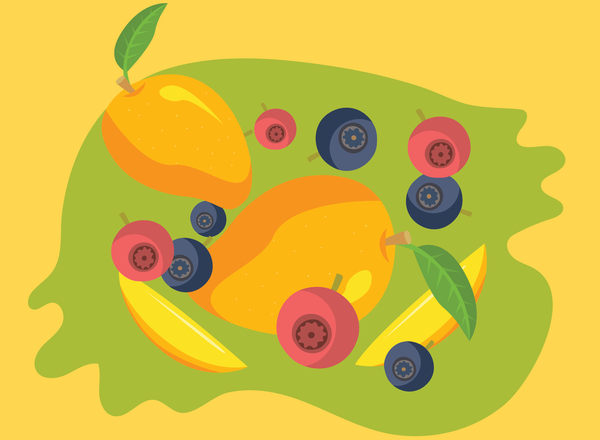 Product Information
Producer
Juan Jose Ernesto Menendez Arguello
Product Description
Finca Las Brumas is owned and managed by Juan Jose Ernesto Menéndez Argüello, who is the fourth generation of coffee farmers in his family.
After completing his studies in university, Ernesto found himself working in the coffee industry since the year 2000. During the years that followed, he gained a multitude of opportunities to grow and apply his coffee knowledge and experience, also particpating in events such as the Cup of Excellence, Q Auctions, Q Grader.
His farm, Finca Las Brumas may be a familar name amongst coffee lovers. It has been participating in the Cup of Excellence auctions, as well as the farm which 2017 World Barista Champion, Dale Harris picked his competition coffee from. We are glad to have come across and acquired this particular natural-processed lot, which speaks volumes of the quality of Ernesto's coffees and efforts.
Finca Las Brumas is located 45 minutes from Santa Ana, in San Blas area of the Sonsonate selartment. Las Brumas has incredibly rich and fertile volcanic soil, generated by the different volcanic erultions from the Ilamatepec and Izalco volcanoes over the its history.
With 60 hectares of land cultivated for coffee at an altitude of 1450-1700 m.a.s.l. Adding to that, the farm also has 30 hectares of virgin mountain land with an altitude of 1,700 - 2,000 m.a.s.l.
Being located between El Salvador's three volcanoes also lends Ernesto's farm a special micro climate; the peak of the volcanoes generate a very misty condition for most of the year (hence the name "Las Brumas" or "The Mists").
This unique micro climate reduces the amount of daylight that the coffee trees receive which causes the coffee trees to experience a very slow rate of photosynthesis, this in turn improves and lengthens the maturation process, thus improving the coffees' attributes such as aroma, sweetness, acidity and flavour.