Bee Grapeful
Honey, Grapefruit and Macadamia Nuts
---
*Save up to 20% when you subscribe!
Nothing short to Bee Grape-ful for when you have a coffee that's filled with zesty notes of grapefruit, balanced by a honeyed sweetness and a creamy macadamia nut finish — reminiscent of sipping on a cup of refreshing pink grapefruit lemonade while chilling on a hot sunny day.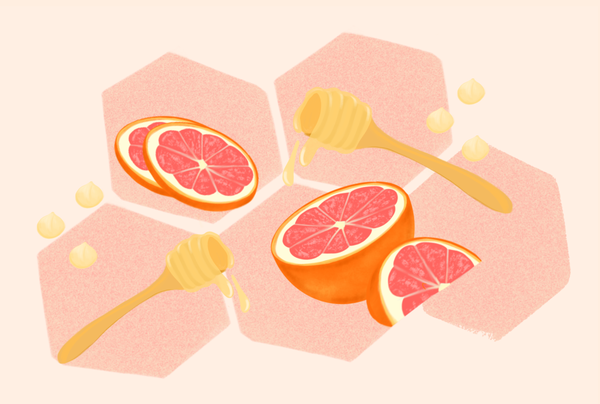 Product Information
Producer
Finca La Milagrosa, Finca Las Brisa, Finca Granadas
Product Description
This coffee is roasted light to best highlight the citrus notes, with lively acidity and sweetness. Best brewed with manual brew methods.
We're excited to launch this special coffee: a Pink Bourbon from the Pitalito municipality of Huila, Colombia.
Colombia is highly regarded when it comes to coffee. Ask around and the country is one of the few that come to mind, besides Brazil and Indonesia. There's good reason for this too. Colombia is such a diverse country, both culturally and geographically. Coffee growing regions are spread out across from North to South - mainly along the mountain ranges, which offer the perfect conditions for coffee!
This lot hails from the Huila region, located in the south-west Andean region. Coffee from this area is renowned for their complex acidity while also being well balanced. Besides being a single varietal (Pink Bourbon to be specific), what sets this coffee apart is the care taken in growing, harvesting, and processing. The coffee is a collective of three different farms; Finca La Milagrosa, Finca Las Brisa, and Finca Granadas. Cultivated at an elevation of 1550 - 1750 MASL; it offers ideal cool climates for a slow growth - allowing the fruits to mature slowly and develop their sugars nicely. When the fruits mature, ripe cherries are sorted and fermented for 8 hours, before heading to a second round of wet fermentation, a prolonged period of 24 hours. All this time and effort results in a well balanced yet delicate coffee.
You'll be greeted with floral aromas. In the mouth, you'll taste incredible citrus notes reminiscent of Grapefruits upfront, honey-like sweetness in the middle, and finished off with rich and creamy notes of macadamia towards the end.