For Cake's Sake!
Chocolate & Vanilla Marble Cake
---
*Save up to 20% when you subscribe!
Everybody loves cake. Better yet, remember mom's rich, moist, buttery marble cake? The moment you bite into a slice and the heavenly aroma of Vanilla hits you, followed by earthy notes of Chocolate. All this coupled with a sweet and buttery texture making it oh so hard to resist another slice. That's how exactly we felt when we drank this coffee – instantly transporting us back to happier days in the kitchen. For Cake's Sake, can we have more?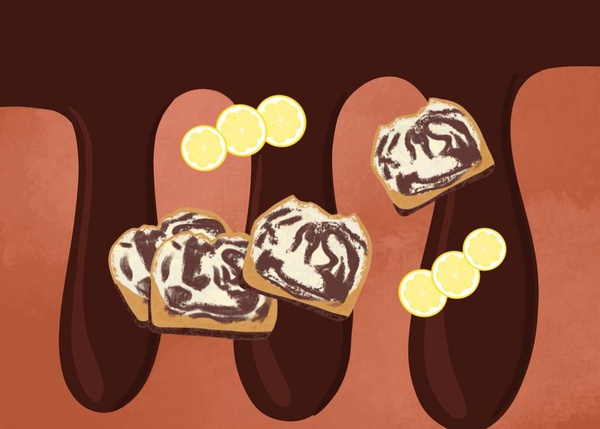 Product Information
Producer
CoopeAgri Cooperative
Varietal
Caturra e Catuai
Product Description
This coffee is medium roasted, suitable for both filter and espresso based coffee. 
Produced by the CoopeAgri Cooperative based in Pérez Zeledón, in the Brunca region of Costa Rica, this lot is made up of Caturra and Catuai varietals, harvested in the La Piedra de Rivas. Ripe cherries are picked in the harvest period of Aug – Feb and are milled at Beneficio CoopeAgri. 
This is a washed processed lot from CoopeAgri. You can expect lovely notes of Cocoa, Vanilla, and a sweet aroma, with a dense and creamy mouthfeel to finish.
This coffee is produced and sold as "Don Claudio", the namesake of Claudio Gamboa, one of the key figures in developing CoopeAgri's history. Don Claudio coffee is produced with the intention to uphold the quality and potential of Costa Rican coffee.
in 1962, CoopeAgri, founded as Cooperezeledon, was founded by a group of unique individuals with a union of 391 coffee producers gathered and with just 126,400 colons ($240), as a solution to industrialize and trade coffee from small and medium farmers in San Isidro del General. Back then, Pérez Zeledón had terrible road infrastructure, which made it difficult to trade. Their first course of action was to rent a coffee mill (Beneficio San Jorge – now, Beneficio CoopeAgri) which was eventually bought over by the group in 1965.
The cooperative changed its name to CoopeAgri R.L. in 1972, and now has an incredibly diversified business running; with businesses ranging from supermarkets to warehousing, agroindustry focus on coffee and sugarcane, a medical clinic offering a wide range of medical services to the local community. Today, CooperAgri's associated coffee producers make up 64% of Pérez Zeledón canton and 12% of the total number of producers of Costa Rica.
CoopeAgri has strong beliefs in social, corporate, as well as environmental sustainability and responsibility, which sees them adopting the FairTrade certificates, and conforming to esencial Costa Rica, as well as giving back to the community.