Fruitful Brews! (Decaf)
Chocolate, Nuts, Sugarcane & Stone fruit
---
*Save up to 20% when you subscribe!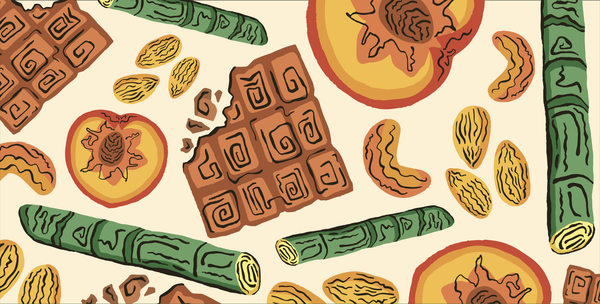 Product Information
Producer
Various small farms
Altitude
1400 - 1800 masl
Varietal
Castillo, Caturra
Processes
Sugarcane Decaf
Product Description
As an espresso, you'll get delicious notes of dark chocolate with peach sweetness and mild fruity acidity that makes you want to crave more!
Fruitful Brews pairs well with any kind of milk; whether it's fresh dairy, soy, oat, or coconut milk.
When brewed using V60 or Clever Dripper, we were more impressed by the clarity and flavors of Fruitful Brews, given it is a decaf coffee.
you'd expect more fruity flavors, with an all-good chocolaty taste and pleasant juicy acidity. 
This coffee is so versatile, no matter your brewing method, you'll be sure to savor a good brew without realizing it's decaf! Valle del Cauca was once a prominent producer of coffee, but much of the land is now primarily dedicated to producing sugar cane. 
This region was identified by Conservation International as one of the two main conservation corridors in Colombia.
This coffee was decaffeinated using the Sugarcane Process, which uses ethyl acetate - an organic compound found in sugar cane - to remove 97% of the caffeine from coffee beans.