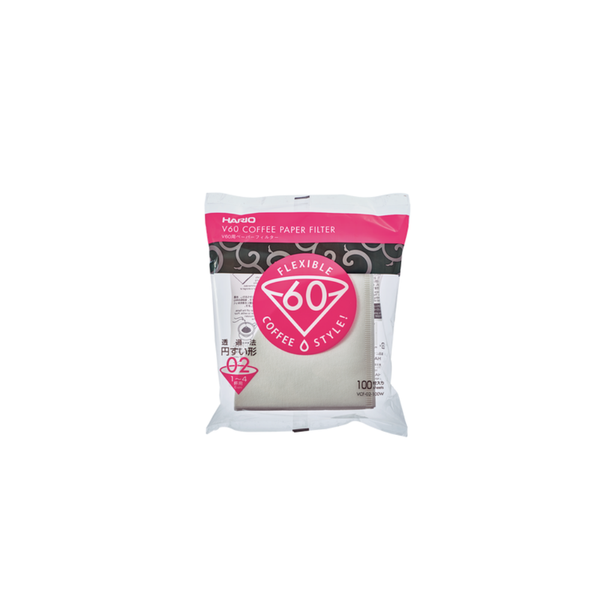 HARIO V60 Paper Filters Size 02 100 pcs
Our filters are specially designed to fit our V60 drippers, with limited flow restriction to enhance clarity and balance in the coffee. These 02 filters have a capacity of 4 cups.

Item Code: VCF-02-100W+
White filters are made with 100% oxygen bleached paper pulp.


Capacity: 4 cups
Size: 238mm X 185mm X 40mm
Weight: 126g