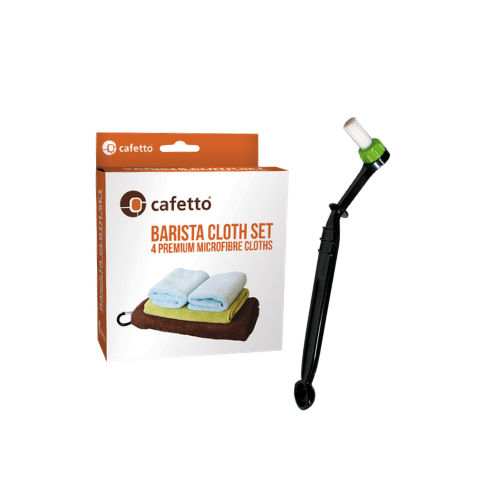 Swivel Head Cleaning Brush + Barista Cloth Set
Maintain your machine's group heads and shower screens with this ergonomic handled brush designed to assist in getting into every nook and cranny.
Along with remium quality microfibre cloths designed to assist the barista in maintaining complete cleanliness of the espresso machine and its surrounds. Premium microfibre cloths designed to outperform and outlast the conventional kitchen cleaning cloths. Cloth fibres loosen and lift more dust, dirt and liquid.



This set includes
1 X Swivel Head Cleaning Brush 
1 x Brown Barista Clip Cloth 30x60cm
1 x Green Cleaning Cloth 30x30cm
2 x Blue Cleaning Cloths 20x20cm 
Other gears you might be interested in