THE
HOOK
BLOG
Coffee Fuelled
Thoughts, Stories
and
Ideas
From the HQ
Save Money on Your Daily Coffee Fix!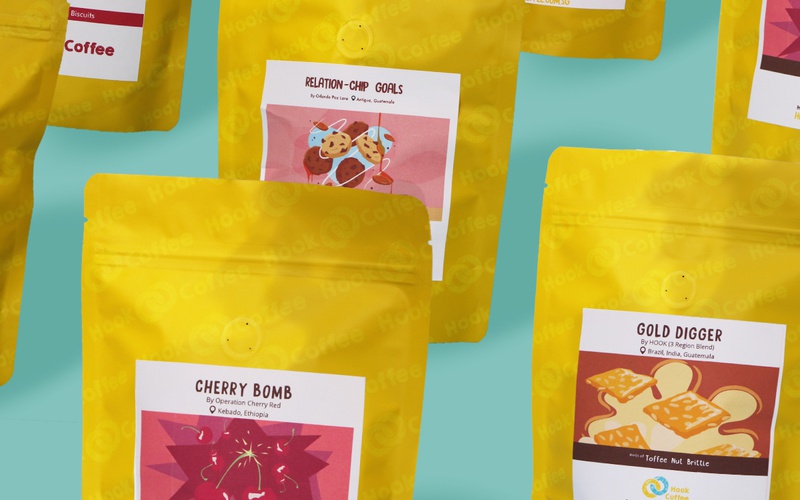 6 Best Ways to Save Money on Your Daily Coffee Fix
This article was written in collaboration with Jiayan Chiu from Cardable. Find out more at the end of the article.
Hands up if you think that coffee is life! With a huge variety of coffee and tasting notes available these days, avid coffee drinkers like us are spoilt for choices. If your daily caffeine fix comes in the form of a Mocha Frappuccino from Starbucks or a Nitro Cold Brew from Coffee Bean & Tea Leaf, it can become a source of stress on your wallet over time.
Yes, we hear you - It is an absolute must to have your coffee and drink it! But what if you could get your daily cup of fragrant roasted coffee and still keep your finances intact? Read on to find out the six best ways that you can save money on your daily coffee fix!
1. Brew your own coffee

With the right coffee beans, brewing your own coffee at home or the office can taste as good or even better than store-bought ones. At Hook Coffee, you can get a wide range of coffee from the world's best coffee farms that are 100% specialty grade Arabia and freshly delivered to you within 7 days of roasting. This is important as the freshness of coffee beans will affect the flavour and aroma of your coffee.

You can also choose your preferred brewing methods such as Espresso, Drip, Aeropress, French Press, Stove Top, Cold Brew, Drip Bags, Nespresso® compatible pods or Dolce Gusto® compatible pods as this will determine the form of coffee to get. Check out the Hook Coffee Brew Guide here.

You can even make your own cold brew with this Bean Cold Brew Coffee Maker here.

Apart from fresh coffee beans, other factors that will affect the outcome of your coffee would be the brew time, ratio of coffee to water and water temperature. For example, if your coffee tastes too sour, try using water of a higher temperature and if it is too bitter, use cooler water!
2. Invest in a reliable coffee maker
For convenience, you can consider investing in a coffee maker. You might feel the pinch at the start, but it will save you a neat sum over the years. If you are going for nothing but the best, consider these JURA bundles that come with a year's coffee supply from Hook Coffee. With a Jura machine, each cup of coffee will only cost about S$1.60!
What's more, the bonus is really the aroma of freshly brewed coffee filling up your kitchen. It's really one of the best ways to begin a long day of work.
3. Jazz up your drink
Jazz up your coffee with these simple ingredients and you'll be surprised at how your regular drink can taste the same yet much better at the same time! Many of these ingredients are easily available at supermarkets like FairPrice or Redmart.
Organic Vanilla Extract for a smooth, comforting buttery flavor
Ground Cinnamon or stir your coffee with a stick of cinnamon bark to enhance the coffee flavour
Honey for sweetening Chai Spices for your own Chai Latte
Whipped Cream for a rich and foamy taste
A small square of Dark Chocolate melted in your coffee for a decadent treat
If you prefer not to add anything to your coffee, do not miss out on the great tasting notes that Hook Coffee offers - From ChocoLIT (Chocolate cream wafer) to 50 Shades of Earl Grey (Earl Grey and lavender), these are natural and there are no flavourings or sweeteners added (unless otherwise stated).
Find your Coffee Match here!
4. Make use of your credit card perks
If you have a credit card, be sure to look out for credit card deals at your favourite coffee joints. For example, if you have a UOB credit card, you can also use your UN$ to offset your drinks purchase at merchants under the UOB rewards programme! Check out more Credit Card perks here at Cardable.
5. A coffee mug you'll love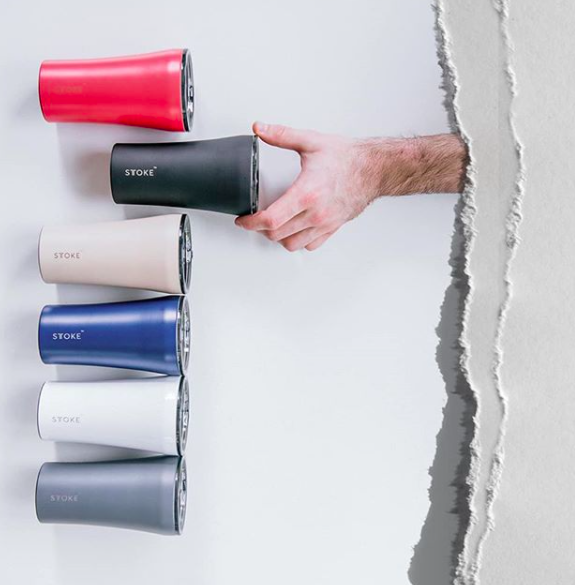 This cup may be unexpected but even with the best coffee-making gadgets you have, the best drinking experience comes from your choice of mug so look for something you'll love to have on your work desk - whether you prefer a ceramic or glass material, one with a handle or silicone sleeve, one with a cute print or something classic. If you are constantly on the go or would prefer to brew your coffee at home and bring it along to the office, a leak-proof, insulated tumbler like this STTOKE Cup can retain heat and keep your coffee warm might seal the deal.
6. Buy yourself a coffee subscription
With a Hook Coffee subscription, you get high quality specialty-grade Arabica beans that are freshly roasted every week delivered to your doorstep depending on the delivery frequency you choose. You are also in control of each order, like choosing your preferred coffee tasting notes, changing your delivery date, pause/cancel your subscription with zero commitment*. You can even try different coffee each time with the "Surprise Me" function!
Most importantly, this helps you to save money and you can even redeem free gifts with your loyalty points earned from each delivery. Get your coffee subscription started here!

*A minimum of two days is required before your next delivery
---
About Cardable | Cardable is the faster, smarter way to shop the best out of your credit cards. With more than 2,000 discounts and promotion codes active anytime, Cardable handpicks shopping discounts, dining promotions, travel deals and more to help your credit cards add that extra value to your pocket. Use Cardable. Your credit cards will thank you for it.
From the HQ
From the HQ
From the HQ
From the HQ
From the HQ