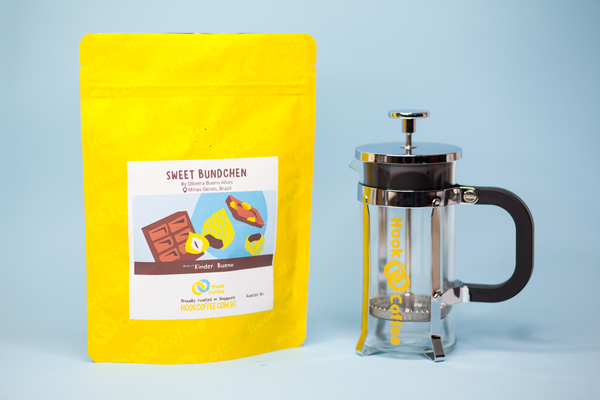 Hook Coffee French Press Bundle
Introducing the official HOOK COFFEE FRENCH PRESS! 

Affordable and versatile, this is the answer to your coffee brewing needs, whether you're a french press purist or new to the home brewing game. 

Brew with our crew anytime, anywhere.
This bundle comes with a 200g bag coffee, to elevate your brewing experience. 
Other gears you might be interested in