Specu-Lose Your Mind
Speculoos! (Caramelised & Spiced Belgian Biscuits)
---
*Save up to 20% when you subscribe!
Can you hear those jingle bells? Caramelised, spiced, and biscuity - this Speculoos-tasting coffee is basically that warm & fuzzy Christmas feeling in a cup and all year round. The perfect blend for all moods and all brew methods.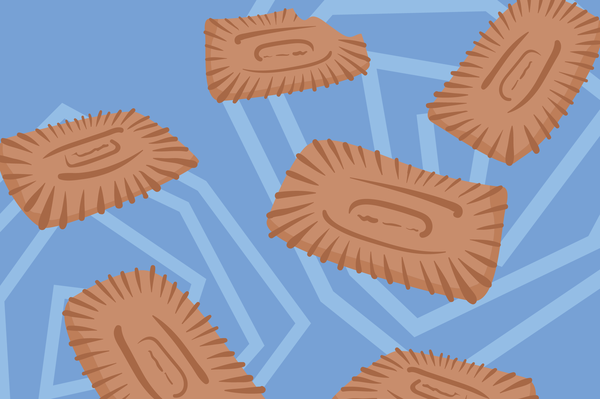 Product Information
Producer
Hook (3-Region Blend)
Processes
Natural / Washed
Product Description
The coffees that make up this blend are roasted to a Medium-Dark roast that's suitable for Espresso brews, or for that bold filter brew.
Specu-Lose Your Mind is the result of harmonious union between 3 unique coffees; part Brazil, part India, and part Ethiopia. This coffee exhibits the outstanding flavours of the different farms and microclimates in which they were grown.
The coffee from Brazil hails from Fazenda Sao Jose, located in the Sao Paulo region. With a area covering 2,600 hectares, the farm focuses on producing quality coffee with varietals ranging from Mundo Novo, Catuai, to Boubon varieties. This coffee lends the blend notes of Sweet Chocolate and balanced nuttiness.
The second part of the blend comes from Merthikhan Estate, located in Karnataka, India. This beautilful coffee lends to the blend; notes of cocoa, sugar cane sweetness, and spiced after tones. What is interesting about this coffee is that is undergoes a washed process, but with a twist. After pulping to remove the seeds from the cherries, the seeds are soak in Sugarcane juice for up to 16 hours. This imparts a unique taste and profile on the coffee, with lovely notes of Sugarcane while still maintaining a clean profile.
The last component to this blend is a coffee from Sidamo. Produced under the "Operation Cherry Red" initiative by Trabocca, the coffee is harvested by a number of smallholder farmers from teh Kebado village in Sidamo. This coffee has incredible flavours of Cherry fruitiness, and Vanilla tones. It has a clean yet syrupy body which adds to that richness that we love about this blend. The bright and juicy acidity gives Specu-Lose Your Mind a great sweetness and finish.
Fun Facts: Speculoos are traditional Belgian shortcrust biscuits that are baked during the winter festive season. Sit down at any café in Belgium, and the cookie served alongside your coffee will probably be a speculoos biscuit, or some other cookie that tastes just like it.